The Indian fantasy cricket market is booming. According to a survey by KPMG and the Indian Federation of Sports Gaming, India will have approximately 100 million fantasy cricket players by the end of 2020.
Leading the pack is My 11 Circle, a relatively new fantasy cricket app.
My 11 Circle follows the same trend of fantasy cricket where players have to make their own virtual teams and earn points on the basis of real-life matches.
However, My 11 Circle also has some exciting new features that set itself apart from the rest of the fantasy cricket apps on the market.
Let us see what are those features and how My 11 Circle should be your choice for a fantasy app during this cricket season. Read on…
Click on any link below to jump to that particular section.
What is My 11 Circle?
My 11 Circle is a fantasy sports app founded by New York University alumni Trivikraman Thampy and Bhavin Pandya in January 2019.
The app is part of their company Play Games24x7 which has been in operation since 2006. PlayGames 24×7 is famous for India's leading rummy app called RummyCircle and has over 10 million registered users.
My11Circle has quickly gained popularity amongst fantasy players, thanks to its partnership with the one and only Saurav Ganguly.
Thanks to a ton of advertisements during the IPL season last year, the platform has gained over 1.3 Crore users in such a short span of time.
Even though My11Circle started off their journey with only cricket, fantasy players can also play fantasy football competitions on the app.
My11Circle Founders
My11Circle was founded by Trivikraman Thampy and Bhavin Pandya, two highly talented professionals and co-founders of the gaming company Games24x7.
Is My11Circle Safe?
My 11 Circle is a reliable, safe, and trusted fantasy app used by millions of people in India. The app, like most trusted companies out there, do its best to protect the player's data and passwords.
The platform claims to have a thorough security program, policies, and control measures.
Is My11Circle legal?
Yes, My11Circle is completely legal and as per the Government rules and regulations. Since My11Circle is a game of "skill" and not a game of "chance", it is completely legal.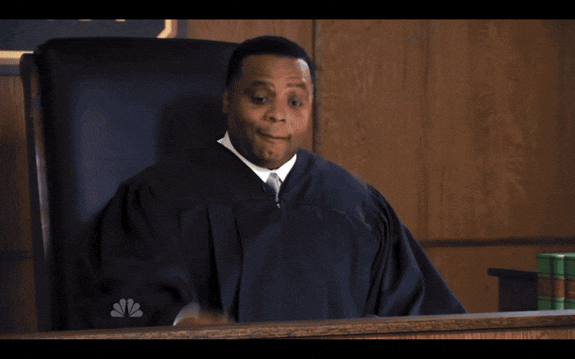 However, if you are using the app from the state of Assam, Orissa, or Telangana, you are prohibited from playing cash contests on My11Circle from any of these states as the law doesn't allow users of this state to play cash contests on fantasy apps.
How to Download My 11 Circle app for Android & iOS
If you have ever searched for the My11Circle app on Google Playstore or Apple AppStore, you are likely presented with a ton of copy cat apps, none of which is the official My11Cricle app.
My11Cricle app is not available on the Playstore as Google doesn't allow apps offering cash contests on its platform.
Therefore, in order to download the My11Cricle app apk, one has to go to their official website: My11Cricle.com
Steps to download My11Cricle apk:
Go to My11Cricle

Click on the green button that says "

download now"

Click "Ok" on the warning pop-up.

Once the apk download is complete, click

open

.

Click

settings

once prompted.

Click on the "

enable unknown sources

" option.

Click install and you're good to go!
Alternatively, you can give a missed call on the phone number 8010400200 to receive the app link through text message. From there you can install the app and start playing.
Now that you have installed the app on your smartphone, it's time to start the app and learn how to play My11Circle. Keep reading…
PS: You can also sign up on the My11Circle website to play without using the mobile app.
How to Play My 11 Circle
My11Circle is a pretty easy app that allows you to pick players you think will perform best in a live match and build your virtual playing 11.
Once the match starts, you gather points based on the player's actual performance during the match.
The user with the most points at the end of the match wins the competition.
If you play a cash contest (with real money), it goes into a common pool, and each player gets paid based on their ranks. My 11 Circle charges a service fee from every cash contest.
The core of My 11 Circle can be summed in 3 simple steps:
Select a Match
Create your My11Circle Team
Join Free & Cash Contests to win
1. Select a Match
Once you have installed the My 11 Circle app and have made an account, you will be presented with a list of upcoming matches. You can choose any upcoming match of your choice and start creating your Fantasy 11 team.
2. Create your My 11 Circle Team
Once you have selected the match you want to play, it's time to pick a playing 11 from the two teams.
My 11 Circle provides you with a budget of 100 credits (virtual money) to "buy players for your fantasy team.
You have to make sure to make your team with these 100 credits. Note that you can only pick a maximum of 7 players from one team.
Once you have selected 11 players, on the next screen, you will be prompted to select a Captain and a Vice-Captain of your My11Circle team.
Make sure you pick your captain and vice-captain wisely as the Captain will receive double points (2X) and the Vice-Captain will receive 1.5 X points scored in every match.
Note: You can make any last-minute changes after the toss and can also change the Captain or Vice-Captain before the deadline of the match (before the first ball is bowled in the live match).
3. Join a Contest
Once done creating your team, you can join three types of contests- cash, free, or private contests depending upon your budget.
Note that every cash contest requires an entry-fee to join and play upfront. The prize breakdown for each contest is stated clearly and you can join depending upon your confidence and skill level.
4. Follow the Match
Hit save and relax, it is now time to enjoy the live match! As your players score in the live match, your My11Circle score will keep updating in real-time.
Once the live match is over, your fantasy team's final score and rank will appear in the Completed tab. Your winning amount will reflect in your account after 4 hours.
Read More: How to Play MPL and Win Big!
Difference between Practice, Cash, and Private Contest in My11Circle
Fantasy players can play three types of contests in My11Circle app: Practice, Cash, and Private contests.
Practice contest:
Practice contests are, as the name suggests, for practicing. These are essentially free contests that users of the app can play to get a feel of the app and understand its ins and outs.
You can play practice contests an unlimited number of times and understand how to make a fantasy team and improve your skills.
Once you start winning in practice contests, you can move onto cash contests.
Cash contest:
Once you have gained some experience in the practice contests, you can move onto the cash contests.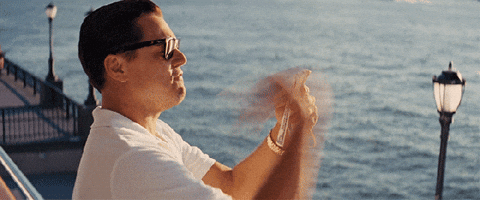 These are contests that require an entry fee to join in and gives cash prizes to winners.
There are different cash contests listed in My 11 Circle with varying entry fees and the number of competitors.
Private contest:
The third type of contests on the My11Circle app are private contests. These are contests you can create on your own and play with your friends or family members and compete amongst yourself!
How to Create a Team in My 11 Circle
First, select a game and click the 'Create Team' button at the bottom left corner. You can pick 1 to 4 wicket-keepers, between 1 to 6 batsmen, 1 to 6 all-rounders, and 1 to 6 bowlers, all within a budget of 100 credits.
Depending on your knowledge and skill, you can pick any sequence of players and create your fantasy playing 11.
How to Play My 11 Circle for Free
While many people think of fantasy cricket apps as a paid competition, there are free contests on My11Circle that you can join without using any money.
The practice contests that we talked about earlier are free to join and can be played by anyone.
Here's how you can play My11Circle for free:
Open the app and select a match you want to play.

Click on the "practice" button on the top.

Join the first league. These are free to join competitions and do not require any payment. However, these contests will also not provide you any cash prize in case you win.

Create your My11Circle team and play for free!
How to Play My11Circle with friends
Even though playing fantasy cricket with strangers is fun and intense, there's nothing like competing with friends. If you want to play My11Circle with your friends, you can do so by creating private contests. These contests are only visible to only you and your friends.
How to create a Private Contest in My 11 Circle?
Creating a private contest and playing with friends in My11Circle is very easy. Follow these simple steps:
1. Open the My11Circle app and select the match you want to play.
2. Click on the 'Create Contest' button.
3. Give your contest a name, add the total number of teams, entree fee, and the number of winners, and click the create contest button.
4. Once the contest is created, share the contest with your friends.
5. Your friends can now join your private contest by clicking on the link.
There you have it, your own Private Contest on My11Circle!
Final Words
My 11 Circle is another great fantasy sports app with every feature a user can ask for. The app is easy to use, with a clean interface that is very welcoming to new players.
Even if you don't want to play cash contests, you can still enjoy fantasy cricket by joining practice contests on My 11 Circle.
Besides, if you like competing with your friends, you can create a private contest and invite your friends to the app.
So, what are you waiting for? Go to My11Circle.com, download the app, and start winning!
Read More: How to Play Dream11 & Win in 2022!